I remember when a rainy day meant, staying inside curled up on the couch, a movie marathon... an actual excuse to stay indoors all weekend and not feel to guilty about it. That was the old me, the new me, the girl that has the beaming athlete inside, just couldn't do it. I was ancy, needed to get out of the house. Earlier, my son and I popped in a DVD but before you know it, both of us were ready to get somewhere.
Outside, it was overcast but tempature wise, it was incredible. It had been drizzling all morning off and on but it hadn't poured. I decided to do a little research and found a nature center right around the corner from me. WHAT?!?!?!? How was this place here for all of these years? Literally, I must have driven by it atleast 100 times ... a little piece of nature in the middle of the city. I asked my son if he'd like to take a hike and he was ready to go. We grab our backpack and head out the door, 15 minutes later, we were walking into a gorgeous piece of country that was just tucked away in the city.
There was a little drizzle but hey, when did rain ever hurt anyone? The first thing we see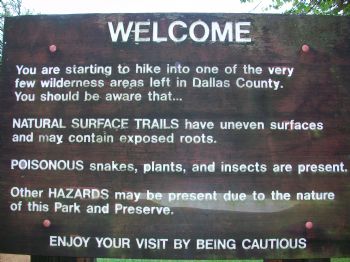 You might not of read the sign but the thing that jumped out at us was the snake warning, POISONOUS SNAKES! Now, I know, snakes are everywhere, especially in the great outdoors but I have to admit, when its pointed out, you really become aware. We decided, we would use caution but that sign wouldn't hinder us, we put on our smiles and off we go.
We find a map and pick a trail, Fossil Valley, it's a mile and half trail (level difficult) that will take us the pond which we can walk another two miles around.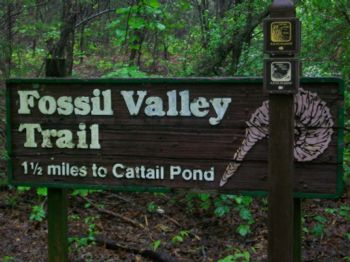 We using caution but were ready to go, off into the trail... oh look another sign...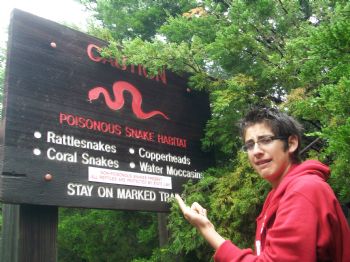 Okay, this time its in red... boy oh boy, good thing I dont have herpetophobia... it's a little creepy seing ANOTHER sign! Smiles on, feet moving, onward we go.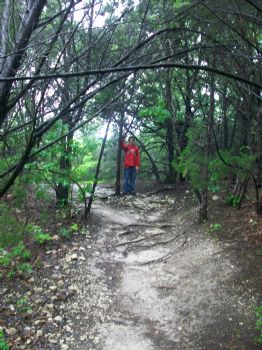 Oh wait, hold up, third times a charm...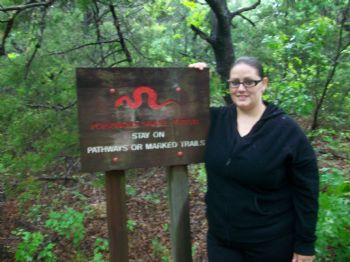 Clearly were on alert now, three signs, there must be a reason that there are three signs! Honestly, we have only walked 100 feet or so. This was the wrong day to forget your walking stick. My son won't even think about getting off the path to find us on. He kindly reminds me that there are POISONOUS snakes out there and there ain't no way he is getting off the path! My son decides to ask: "have you ever been biten by a snake?" What, are you serious??? "NO, I have not been biten by a snake and I hope it stays like that!" Geez, don't ask me something like that, not now... come on son, don't let the signs get to you... just keep going and have a good time. Mind over matter. I chuckle as I notice, he is not walking off the beaten path, on the trail he stays and the he tells me he is so glad that he decided to wear his hiking boots today, his ankles are protected. Okay, all the signs, all the talk, I am getting a little spooked, we gotta change the subject! We begin to appreciate the view.. what a gorgeous trail were on. It's still drizzling outside. A few months ago, there is no way that I would be walking in the rain, much less hiking! It's amazing how much has changed, I am so happy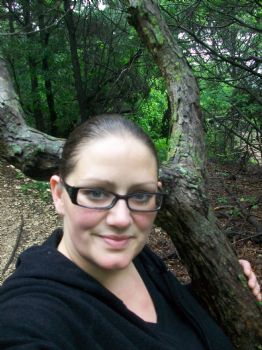 We keep moving further along the trail and really begin to enjoy each others company, I have a little slip and fall
I wasn't hurt, I just had major dirty drawers...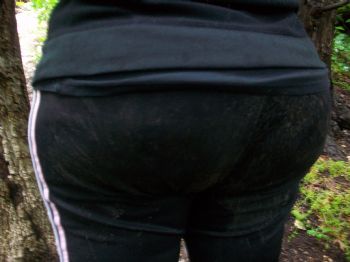 My son and I laughed and keep on going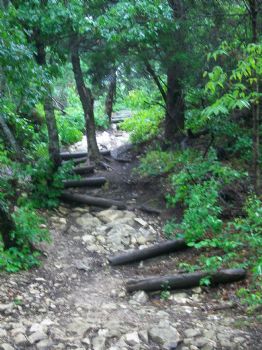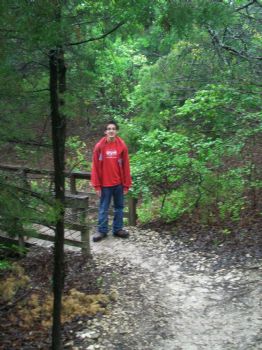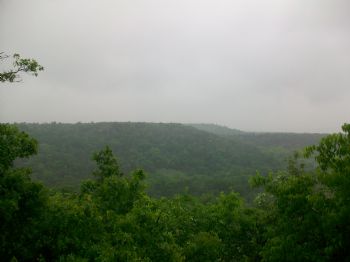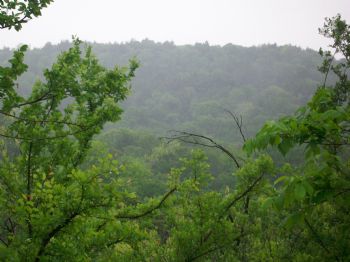 We finally feel like we are getting close and oh man...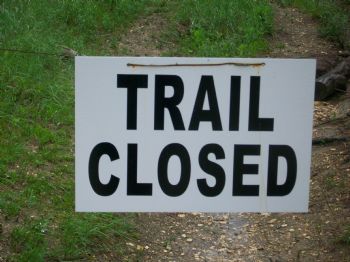 It happens sometimes, no worries, we found another trail to have some fun on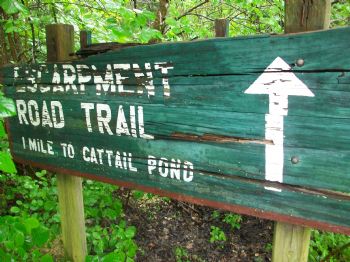 my son even found a tree to meditate in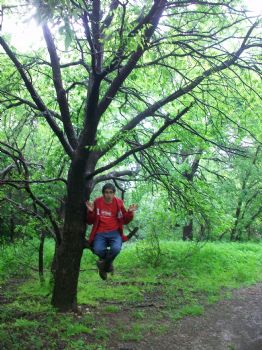 a guide for animal tracks (we didn't find any this time with all the rain)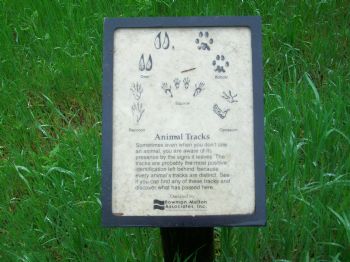 When it was all said and done, we were wet, full of mud and had lots of fun!